Presbyterian Church Good Works
The Missions and Charitable Works for the Presbyterian Church of Traverse City, Michigan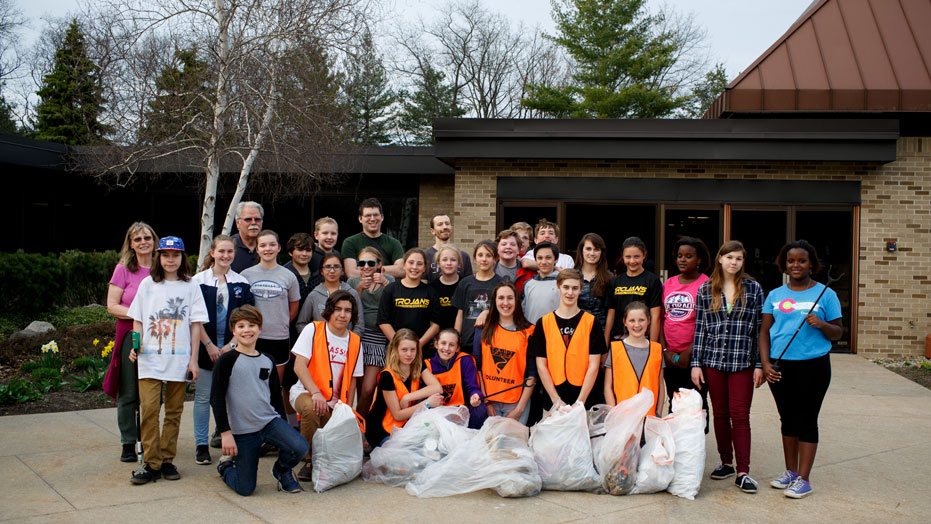 As a Matthew 25 congregation* we are called to actively engage in the world around us, so our faith becomes alive and we wake up to new possibilities. Convicted by Matthew 25:31–46, we act boldly and compassionately to serve people who are hungry, oppressed, imprisoned or poor. We meet currently on the fourth Tuesday of each month at 5:30 pm.  There are no meetings in July or December. The Mission Committee coordinates all of the mission work we do as a church locally, nationally and globally. We conduct our work by administering the monies the Church as designated for Mission, identifying and engaging the congregation in opportunities to serve in God's work and by communicating the good work we as a Church have done.
Mission partnerships are when the church has an ongoing, committed relationship with other groups or individuals agreed upon by the Session for the purpose of carrying out work for the sake of the world God loves.
These partnerships represent an ongoing commitment to providing resources, both human and financial, for the advancement of the specific goals and work of the mission.  Beyond these Mission Partners we serve many affiliated and supported missions.
REGIONAL MISSION PARTNERS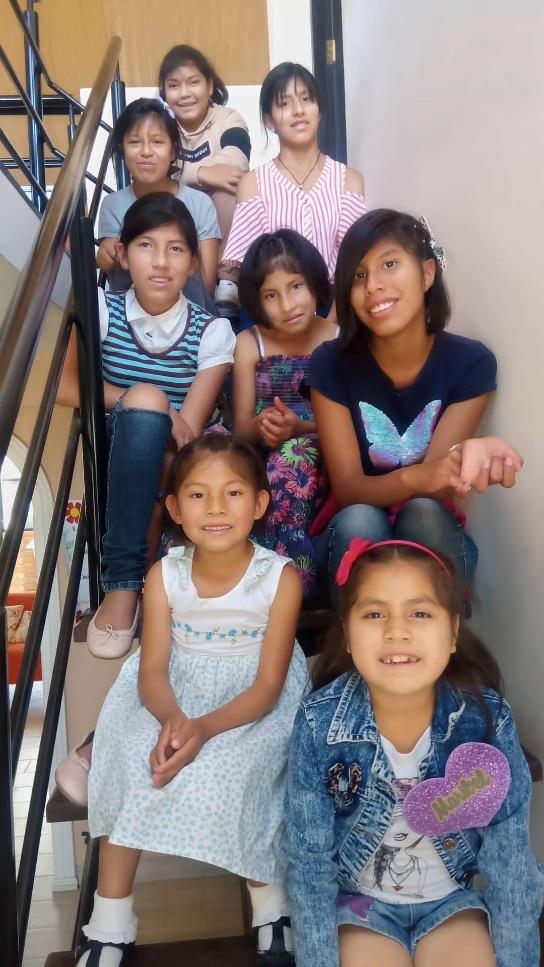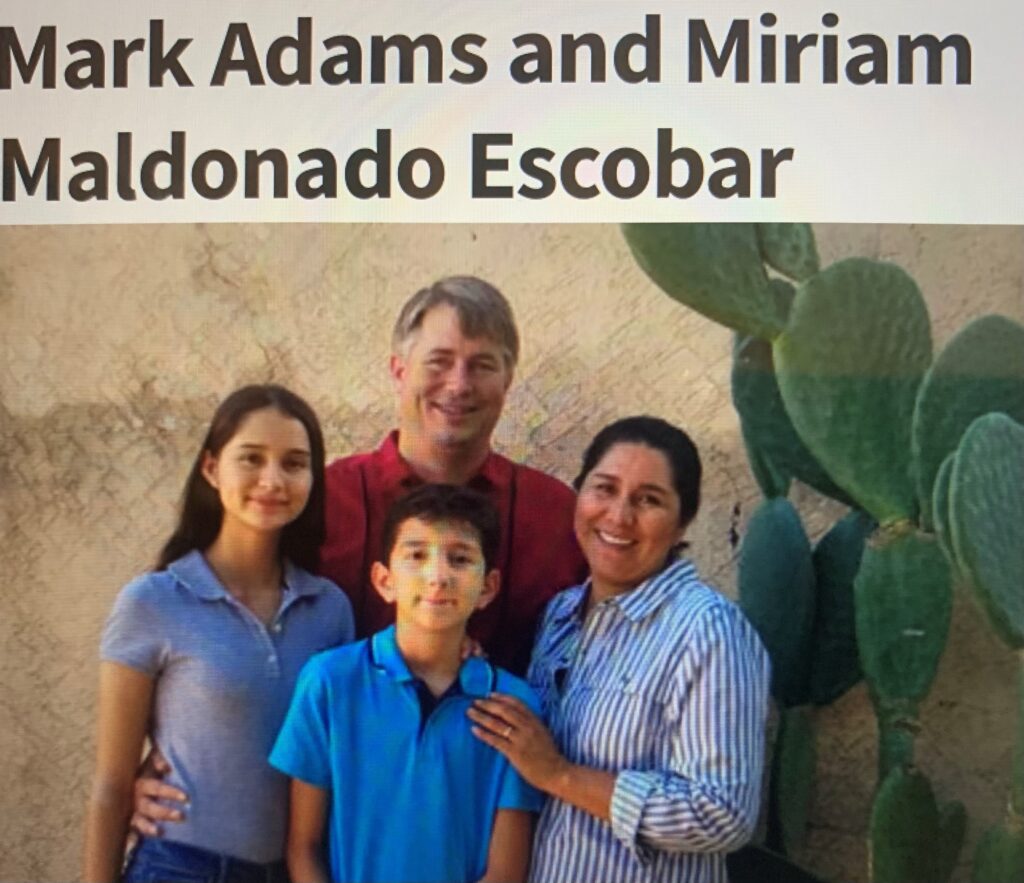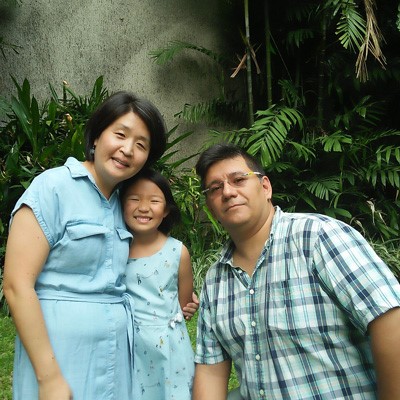 Affiliated missions are endeavors where assistance is provided either by:
Use of the church building without cost and/or,
Provision of financial aid through various committees or PCTC church organizations
Church provision and promotion of member involvement as volunteers to assist in aspects of the endeavor, at least annually.
LOCAL AFFILIATED MISSIONS
GLOBAL AFFILIATED MISSIONS
Every Step You Take Is One They Won't Have To—Join the world's largest 6K for water—
Family fun. Global impact.
Be a part of this global movement to change lives. Through our participation in the World Vision Global 6K Walk for Water, and by joining our local team here in Traverse City, you'll bring life-changing clean water to those who need it most!
With World Vision's Global 6K, you can join thousands to bring clean water to children in need. Now more than ever, clean water is essential to protect vulnerable children and families. Will you join us for this event that happens annually in May?
CROP Hunger Walks are community-wide events sponsored by Church World Service and organized by local volunteers to raise funds to end hunger.
Held each year on the 2nd Sunday in October.
For more information:
The mission of Freedom Builders is to reach out to those in need JOINTLY with the Family of God and share the saving knowledge of Jesus Christ. Freedom Builders strives to work with all Christian churches in the northern Michigan region to demonstrate the love of Christ to the least of these.
Our typical clients are one very small step away from being homeless or in some situations are currently displaced from their home because the housing conditions have become so deplorable that it is unsafe to live there any longer.
In the 10 years the organization has served the Grand Traverse Region we have completed projects ranging from pouring a foundation to replacing a roof, and everything in between. In the first years of our existence we accomplished 40-50 projects per year, but in the last several years that number has grown to over 150 projects a year.
Each year a few of our projects would qualify as complete home makeovers, where the home is really uninhabitable and we bring the people and the resource together to accomplish a major renovation, and not just a few repairs.
For more information: http://www.fbmissions.org/
Food Rescue of Northwest Michigan is the area's mobile food rescue organization. With our own refrigerated trucks along with our trained and dedicated drivers and volunteers to coordinate the effort, we make scheduled pick-ups and deliveries from food donor to recipient locations throughout the Five County area.
Chances are you've seen us on the road!
We urge you to get involved in the fight against hunger and waste. Start now by getting informed, giving food, or giving funds to help us keep up with our mission of feeding Northwest Michigan. The mission of Food Rescue of Northwest Michigan is the collection and distribution of soon-to-expire fresh foods and beverages from available sources (e.g., grocery stores, restaurants, caterers, bakeries, etc.) to people in need through the area's food pantries, shelters and community meals programs. 
Based on recent U.S. Census data, there are currently 17,680 people living in poverty in northwest Lower Michigan.  Most of these people are threatened by food insecurity; and the need is unfortunately increasing daily. 
In fact, our food pantries, shelters and community meals programs of the Northwest Food Coalition member agencies serve over 22,000 meals each month! To address the increasing need in our region, we have created a program that combines the efforts of Food Rescue to support the food pantries, shelters and community meals programs on our Five County area.  Through this program, we assure that everyone in need has access to the nutritious fresh fruits, vegetables, meat and dairy products they require to maintain a healthy diet. 
Simply put, everyone in our service area should have the opportunity to eat well-balanced, healthy meals regardless of their circumstances.
Food Rescue is a program of Goodwill Industries of Northern Michigan, Inc.
See more at: http://foodrescuenw.org/about/#sthash.RpM4Kj5k.dpuf
For more information: http://foodrescuenw.org/
Their mission is to work with communities to end hunger and poverty and to care for the earth. Composed of people of faith, working to achieve the above by giving people a hand up rather than a hand out. Our church becomes involved immediately after Thanksgiving until Christmas.
Contact
Jan Coley
231-276-7150
Supported missions are endeavors where assistance is provided either by:
Use of the church building without cost and/or,
Provision of financial aid through various committees (e.g.: Mission Committee or individuals) or other church organizations (e.g.:   Presbyterian Women). 
Wycliffe Bible Translators
When people finally get Scripture in their own language, lives often change in amazing ways. People are transformed as they discover Jesus Christ and enter into a right relationship with God.
That's why Wycliffe Bible Translators exists — to help speakers of these remaining languages get the Bible for themselves. And we won't stop until all people have God's Word in a language they understand.
See for yourself what God is doing around the world through Bible translation, and how lives are transformed by his Word.
Our congregation supports the work of Tracy Tooley at Wycliffe.
Learn More: https://www.wycliffe.org/
General Assembly of the Presbyterian Church
The General Assembly consists of commissioners elected by presbyteries. It reviews the work of synods, resolves controversies in the church, is responsible for matters of common concern for the whole church, and serves as a symbol of unity for the church. The General Assembly has several specific responsibilities outlined in Chapter 3 of the Book of Order:
The assembly seeks to protect our church from errors in faith and practice;
Is responsible for assuring that the expression of our theology remains true to the biblical standards in our historic confessions;
Presents a witness for truth and justice in our community and in the world community.
Sets priorities for the church and establishes relationships with other churches or ecumenical bodies.
Upcoming General Assembelies
224th General Assembly (2020)
June 20-27, 2020
Baltimore, MD
For more information: http://oga.pcusa.org/section/ga/ga/
Synod of the Covenant (PCUSA)
The Synod of the Covenant is a regional body of the Presbyterian Church (U.S.A.), made up of over 175,000 people in nearly 800 congregations, organized into 11 presbyteries. Congregations budget a portion of their funds for basic mission support and send the money to their presbytery. Presbyteries send a portion of the funds they receive to the Synod of the Covenant and also to the PC(USA) General Assembly.
A means for all congregations to share in the costs of coordinating and evaluating mission and performing the ecclesiastical, legislative and judicial functions that the Synod of the Covenant is charged with by the Presbyterian Constitution.
The Synod carries out its mission in the areas of:
church development and transformation
multicultural, racial ethnic and justice ministries
ministries in higher education
grants and scholarships
leadership training and hands-on ministries
dollars received from per capita giving enable mission work by providing for physical plant and salaries, administrative expenses and the cost of doing the ecclesiastical and judicial work of the synod.
For more information: www.synodofthecovenant.org
Who We Are
Jubilee House, a part of Grace Church's Jubilee Ministries, is an outreach ministry providing daily living needs, support, and ministry that promotes dignity and respect for all we welcome through our door.
Mission
The mission of Jubilee Ministry is to make a direct and dynamic link between our theology and our ethics. As Christians we do this by calling the church to live out its prophesy of empowering local people to "do justice, love mercy, and walk humbly with their God." (Micah 6:8) We respond to the Gospel's call to "feed the hungry, give drink to the thirsty, welcome the stranger, clothe the naked, care for the sick, and visit the imprisoned." (Matthew 25:35)
Services
The following services are available to anyone in the community who expresses a need.
• Mail System: Patrons are allowed to receive mail through Jubilee House. Mail can be picked up anytime Jubilee House is open.
• Laundry: One load of laundry may be washed and dried per day. Detergent is provided.
• Showers: Personal toilet kits are available for anyone desiring a hot shower.
• Computer Use: Computers with Internet access are available to patrons on site.
• Personal Storage Bins: Bins are available for those who are homeless and need a place to store their personal items in a secure location.
• Extreme Weather Emergency Location: During the harshest part of winter, Jubilee House may extend hours to provide a warm place for people to stay out of the elements.
Hours of Operation
Monday – Friday: 10 am – 2 pm
For more Information
https://www.gracetraversecity.org/outreach-ministries/
Contact
Grace Episcopal Church
325 Washington St.
TC 49684
231-947-3305
Salvation Army helps those in need with difficult problems that other agencies cannot solve – often as the agency of last resort. This includes noon meals on M, W, F at their location, a food pantry, financial assistance with rent, utilities, medications, funeral expenses, bus tickets, other transportation, thrift store vouchers, substance abuse assessment and referral to SA's GR treatment center.They are also involved with national disaster relief.
Contact:    
Bruce & Mildred Jennings
Women's Resource Center serves well over 1700 individuals and families each year. Adults and children participate in the WRC's emergency and transitional housing programs, receiving over 21,000 nights of service. Helen's House, the emergency shelter, provides immediate safety and meets short-term need while transitional housing is longer term, providing a bridge to permanent housing and self sufficiency. They provide non-residential services, including one-on-one and group support, information and referral, and advocacy services. They provide programs for offenders, which are designed to encourage the use of non-violent behaviors in relationships The WRC program assists abused persons and persons suffering from domestic and sexual violence issues through shelter, assistance, education, counseling and prevention.
Contact:    
Valerie Kirn-Duensing
720 S. Elmwood Ave., Ste. 2
Other Missions & Charitable Works
Throughout the year, we take offerings to help feed those less fortunate in our community.These offerings are: Take Out Sunday (food pantry item collection), Noisy Offering Sundays, Loose Change Sundays
Contact
Val Stone | [email protected]
One Great Hour of Sharing
From the beginning, One Great Hour of Sharing has been an ecumenical effort with different denominations allocating its gifts differently.All use their funds for ministries of disaster relief, refugee assistance and development aid. Today, projects supported by One Great Hour of Sharing are under way in more than 100 countries, including the United States and Canada.
As additional needs are brought to the Mission Committee's attention, these funds allow this board to assist in requests such as:
Misc. assistance requests outside our budgeted areas

Scholarships for small (less than 200 members) Presbyterian church pastors in our five state region to attend a conference for renewal and encouragement

Support for those in our church embarking on missionary calls
Missions Outside of the Mission Committee)
This mission is sponsored by the Grand Traverse Commission on Aging (which provides services that help senior citizens remain at home) and supported by our congregation. Clara's Cupboard provides personal items to low-income seniors that are donated by our congregation as well as others.
Contact    
Georgia Durga
520 West Front St. Ste B
TC 49684
231-922-4688
An ecumenical mission involving about 6 churches providing meals for those in need. It is comprised of 2 different outreach activities:
Weekly meals (Monday-Sunday) served at Trinity Lutheran Church – our congregation works the first Sunday of the month.
Holiday meals at Easter, Thanksgiving, and Christmas with both sit down and home deliveries.
Contact
Randy Kamps
231-946-6670
[email protected]
A devotional worship service with a southern jazz flair, is a gift to the community from our church, brought to you by our Christian Nurture Committee, with help from the Evangelism Committee. This is a five night concert series on Wednesdays in July and August at 7 pm. The gatherings feature music by The Backroom Gang, singing, jokes, inspiration, refreshments and a free-will offering is taken with 100% of the proceeds going to  charities, chosen each year by our church's Mission Committee.
This is a group that meets at our church on a regular basis. They often have mission-type projects.
Administered by our church's Deacon board. Volunteers of our church make visits to Shut-ins who are not able to attend worship or be involved in other church events.
Contact: Deacons
Administered by our church's Deacon board. Volunteers from our church aid the pastors by making visits to those in the local hospital.
Contact: Deacons
Hymn Sing at Hawthorne Cottage
Administered by our church's Deacon board. Volunteers from our church gather once a month at the Pavilions to sing hymns with the residents.
Contact:  Deacons
Once a month, through volunteers from our congregation, our church is responsible for providing and serving a meal to people temporarily residing at Munson Manor, while a loved one is at Munson Medical Center.
Northern Michigan Blood Drives
Our Mission
Helping people make a lifesaving difference through blood products and service excellence.
Our Organization
Founded in 1955, Michigan Blood is an independent, nonprofit blood bank that provides blood for more than 40 hospitals throughout Michigan. Serving Michigan hospitals is the top priority for Michigan Blood, which collects more than 120,000 blood donations each year at nine permanent donation sites and more than 3,700 mobile blood drives statewide. Related services available from Michigan Blood include a nationally recognized stem cell (marrow) program, therapeutic apheresis, DNA tissue-typing, transfusion medicine consultations, and Michigan's first public cord blood bank.
Michigan Blood is a member of America's Blood Centers, a network of community blood banks spanning North America that together provide half the US blood supply. We are a nonprofit, self-supporting organization holding FDA license #272 and is licensed by Michigan Department of Community Health. We hold 6-7 blood drives per year at our church. Volunteers of our church are invited to operate the canteen and provide cookies.
For more information
Contact
Gail Schneider
231-929-9245
Each year, the congregation is invited to sign up and be matched with a young adult who has graduated from High School and is now going to college or has ventured out into the working world. Secret Saints are asked to keep in contact with their matched young adult at least once a month throughout the year.
Suggestions on how to do this are provided and at the end of the year, the Secret Saints are revealed. This is a great program that shows the love of our church family to the young people of our church after they have moved on from High School.
From time to time, when the need arises, we, as a congregation, come together in a group effort to send specific items to persons in the military stationed overseas.
TC Presbyterian Women's Ministries
We support the TC Presbyterian Women in many ways all through the year. The Thank Offering, the Christmas hat and mitten tree, and the Christmas Cookie Sale, to name a few.
Contact
Presbyterian Women
Volunteers of the church provide food and other kinds of help to those in our congregation at times of need.
Contact
Deacons
This ministry supplies transportation to those who may need a ride to a doctor's appointment, to the store for food, or to the church for worship or other events.
Contact
Deacons
The Mission Committee is working towards helping the youth of our church grow in their mission involvement. The youth have many ongoing mission projects each year and they work hard at the fund raising efforts for those projects. The youth also make plans for scheduled mission trips that may be local, within the U.S., or even out of the country.
Contact