Presbyterian Church of Traverse City, Michigan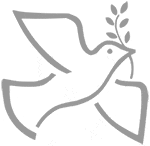 The Presbyterian Church of Traverse City is a welcoming community of faith. Worship, where we enjoy biblical preaching and inspiring music, is central to our life together as we seek to serve Jesus Christ and wrestle with the "big questions" in life.
We take our love for God into the world, caring for our neighbors in the greater Traverse City area and beyond, through our partnership with many local and international agencies.  Nurturing God's children of all ages in faith, teaching the joy of serving others, and walking with people who suffer are essential to our ministry.
Our worship is God-centered and celebratory. Our mission is to love as Christ loves. Our ministry is inclusive and affirming of all whom the Holy Spirit has called to serve with us. We seek to help all God's children to know they are loved, they are of worth, and their lives have meaning. Our hope is Jesus Christ.
Participating in our life together, you will find fellowship with people of all ages and world views. We offer a variety of programs that reflect our love for God and concern for God's creation. We are grateful for your participation in our family of faith, whether for a Sunday, a season, or a lifetime. We've made a place for you. See you in worship!
As a Matthew 25 congregation we have made a commitment to building congregational vitality, eradicating systemic poverty and  helping to dismantle structural racism.  The "official kickoff" for our church's Matthew 25 eff orts is March 1st, 2021.   On that date we initiate a church-wide challenge.  For those desiring a sneak peek or early start, the link for the challenge is: https://www.presbyterianmission.org/ministries/matthew-25/racism/  Weekly discussions about what we are learning to together will be held Thursdays, March 11, 18 and 25 by ZOOM with the Rev. Lucy A. Waechter Webb as discussion leader.